Apex
Large Diameter Fan
Large Commercial HVLS Fan
Fishtale marina Restaurant, Clearwater FL
1 14' Apex
Large Diameter Fan Commercial fan
Now your ceiling can look
as cool as your customer feels
Why settle for an ordinary fan when you can let your ideas take flight?
Free your imagination with our fully-customizable Apex large diameter high volume low speed (HVLS) fan.
This extra large commercial HVLS fan is lightweight, and it's unique low-profile design makes it versatile enough to mount in a variety of spaces. The 5-blade design of this large commercial fan helps it run so quietly that you almost won't even notice it's there … unless, of course, you design it to stand out.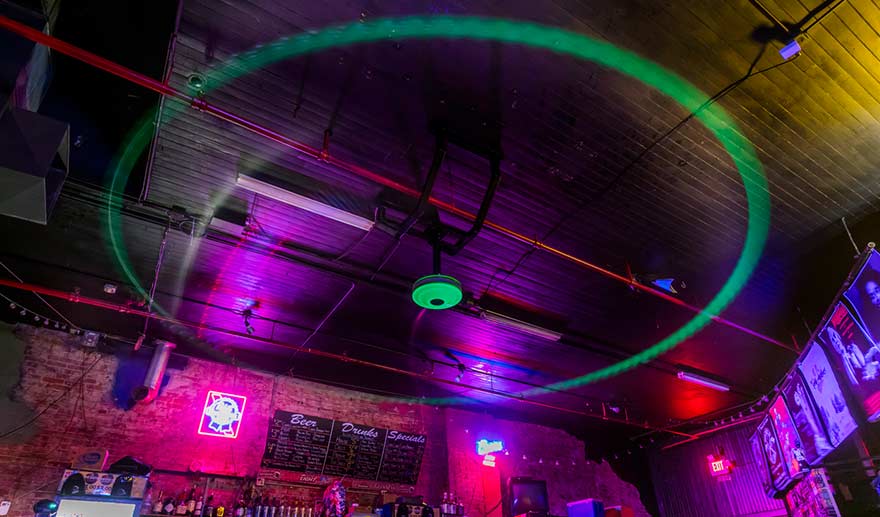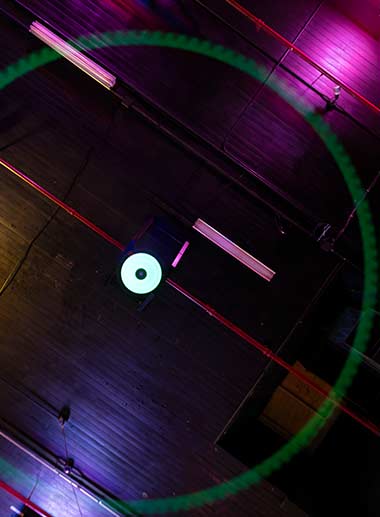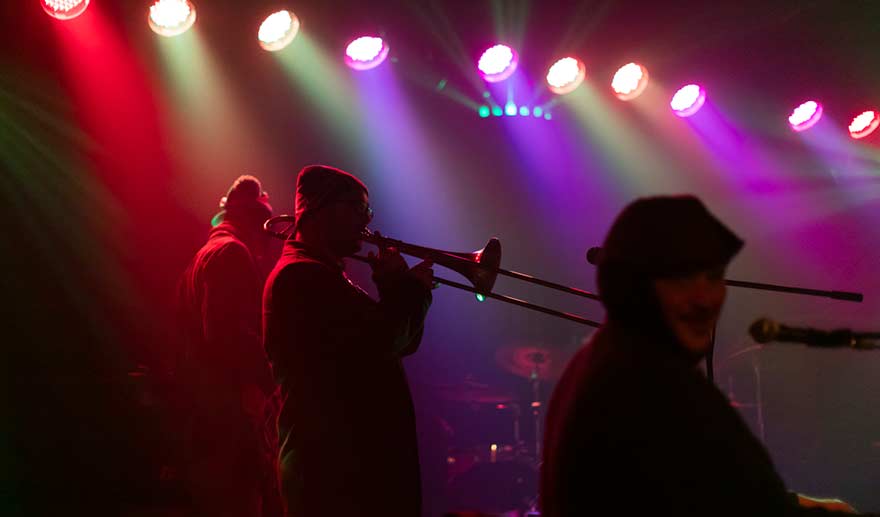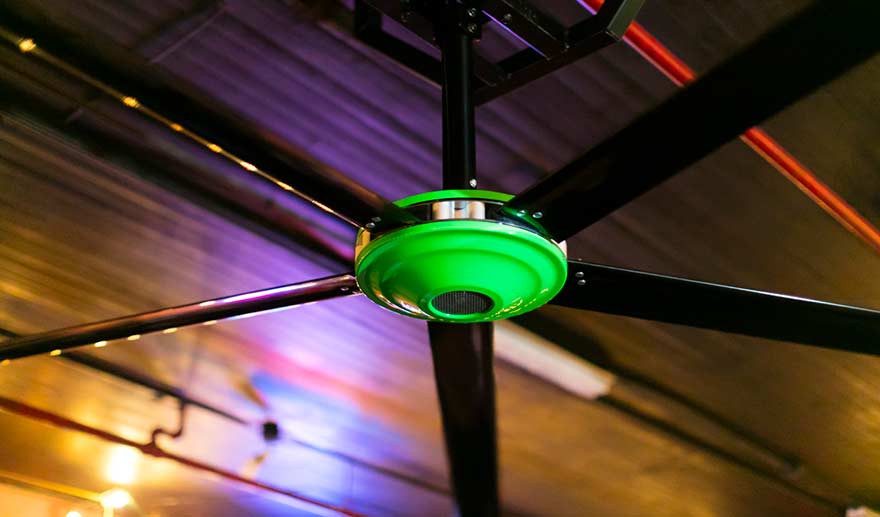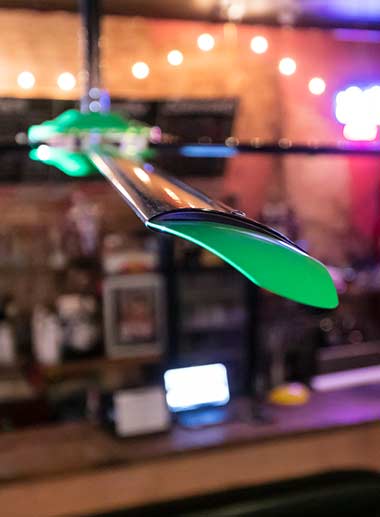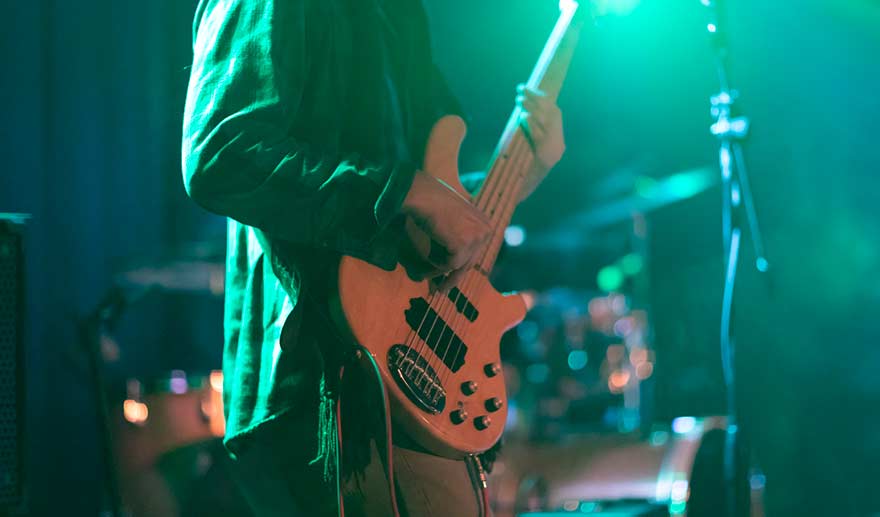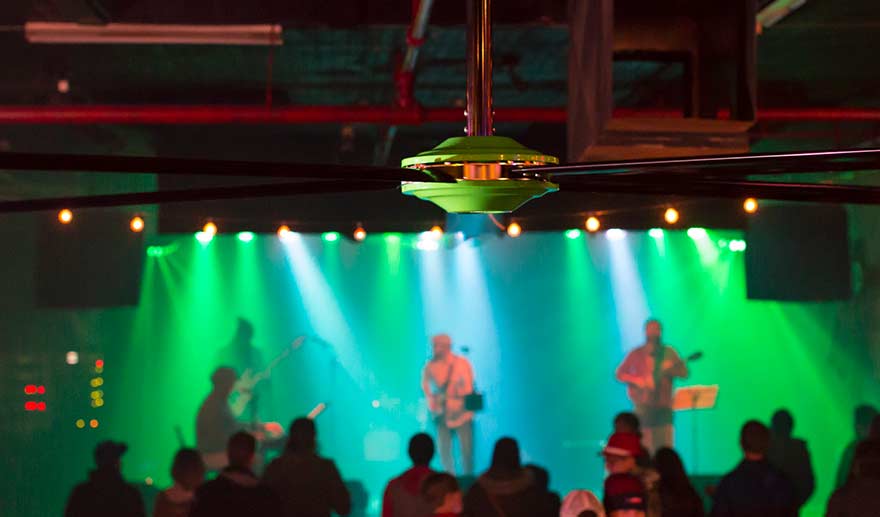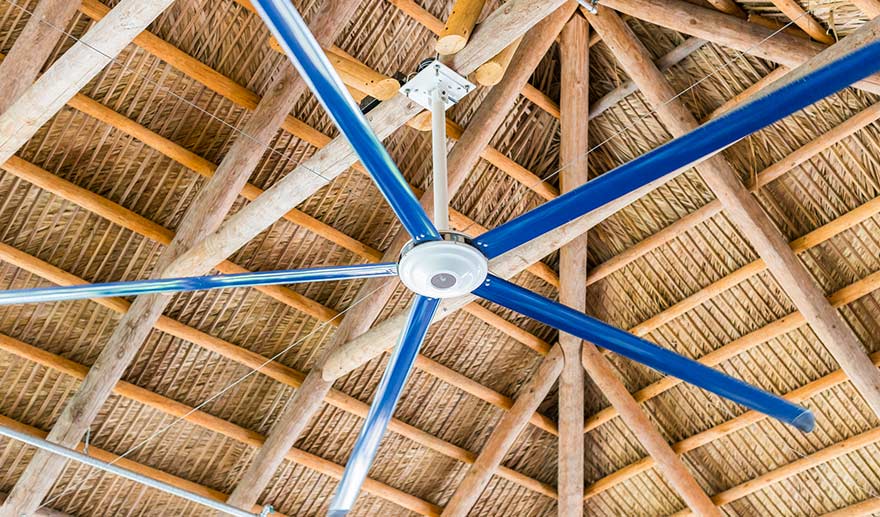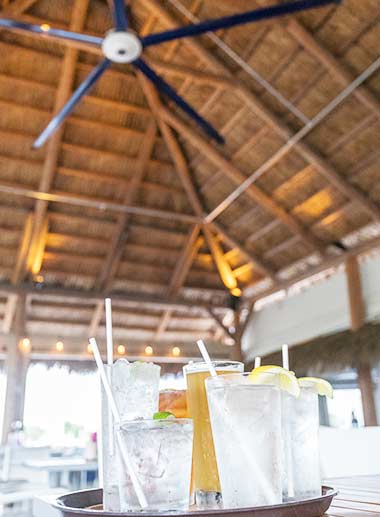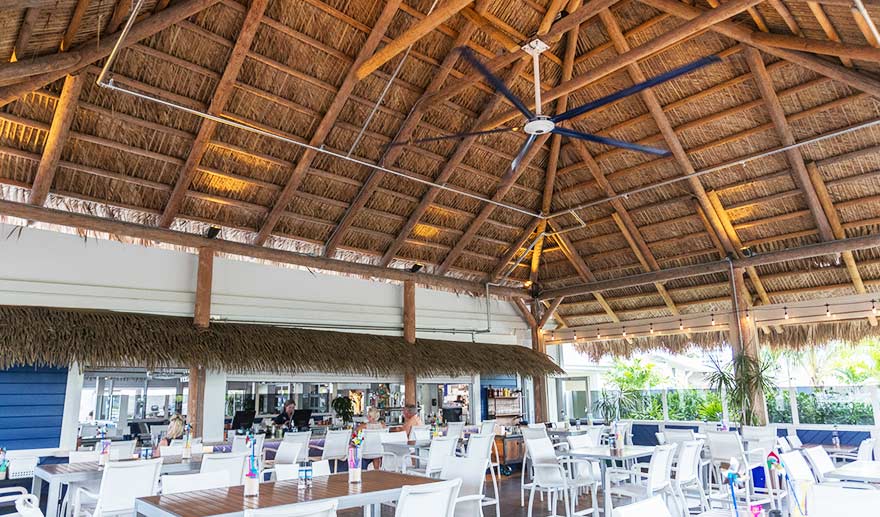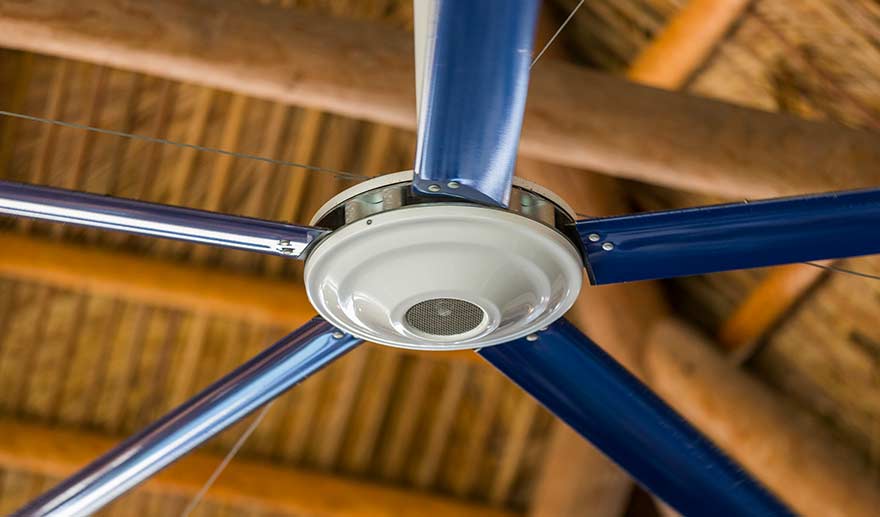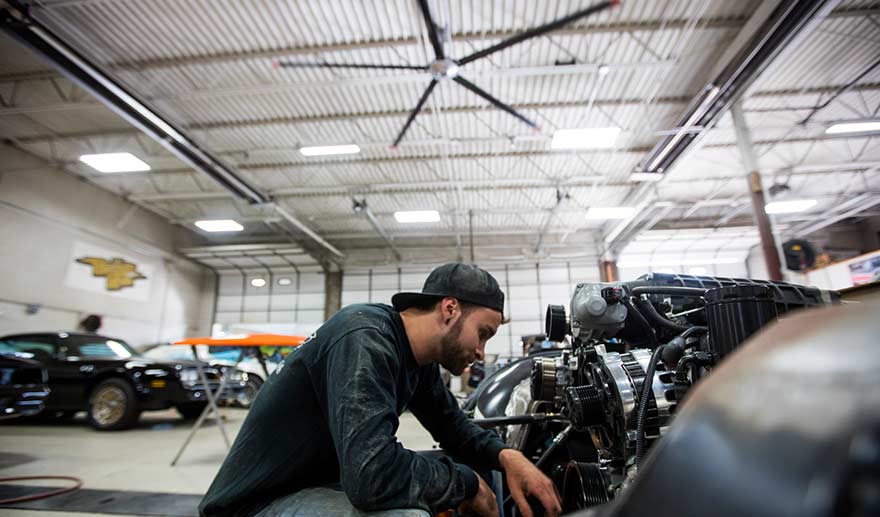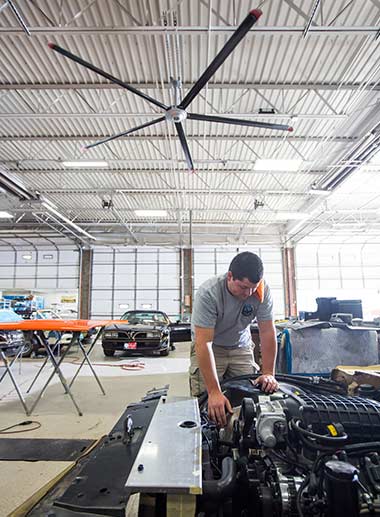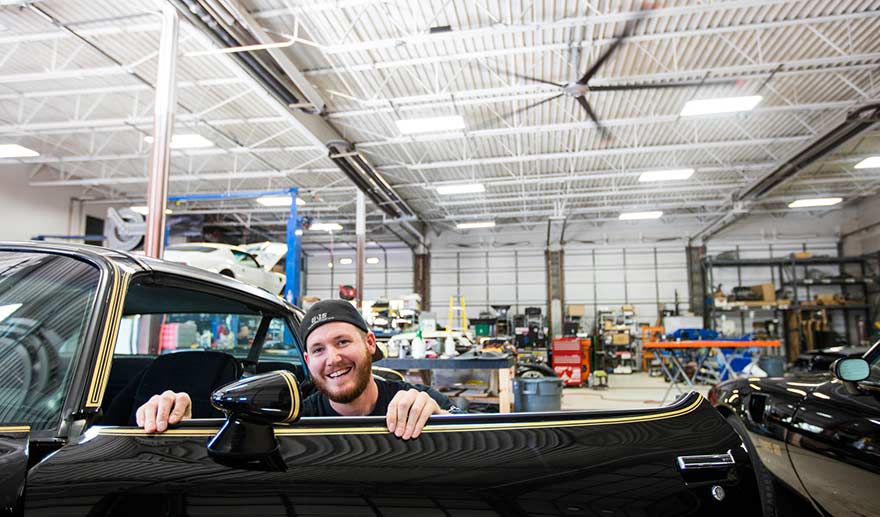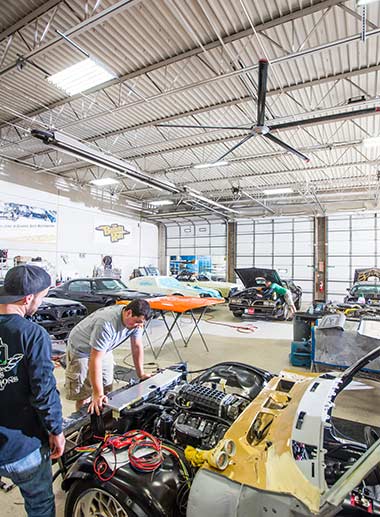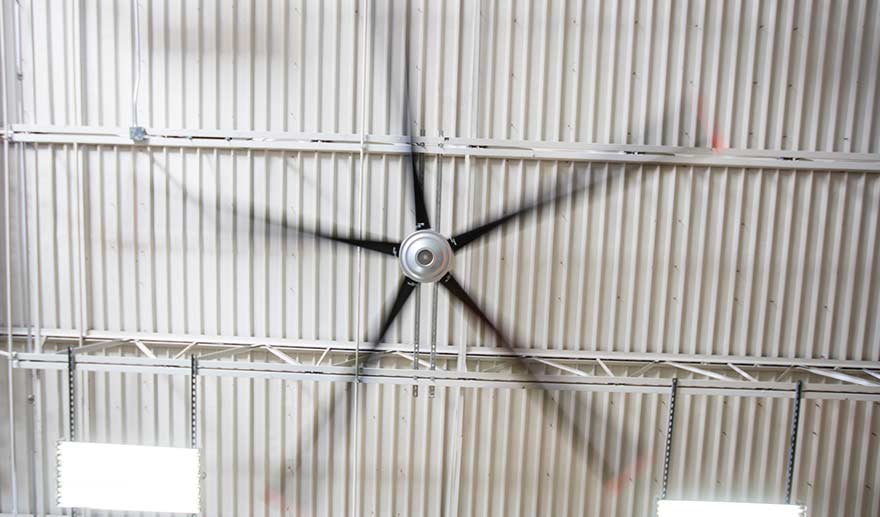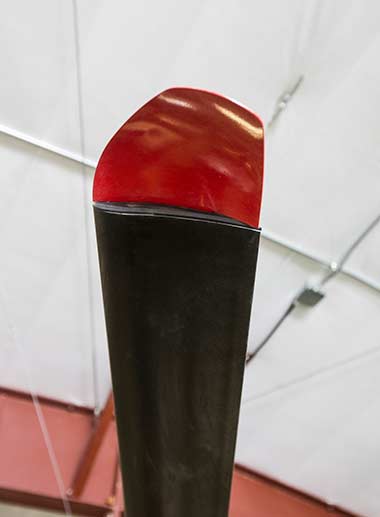 Features
LESS THAN 35 dBA

Results of sound measurement in the field may vary due to variation in surface types, environment and conditions

CONTROL OPTIONS

Wired Touch Screen standard and other network control options available

AMCA CFM TESTED

Reference product spec sheet for CFM numbers

COLOR OPTIONS

Seven standard color options and lots more available upon request.
Endless Options for a Perfect Fit
Whether you're seeking an eye-catching feature piece, or want an accent that blends with your space,
explore all the ways you can personalize your Apex commercial high volume low speed fan.


Hundreds of Colors
Choose from a variety of colors or patterns, from wood grain to animal print.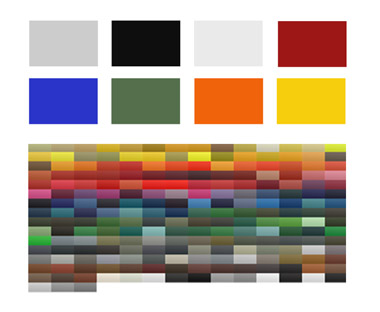 Good Looks and High Performance
in One Sleek Package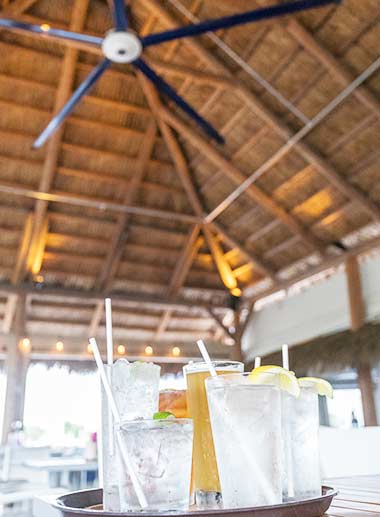 Comfort you feel
Savings you need
EPIC large commercial fans are powerful at any speed, so it's unlikely you'll need to run it a 100% speed because it has been designed for superior performance at speed settings 4-5. We've designed the fans to be impactful at half that rate, so you'll feel a 4-7 degree temperature change at just 40% wattage use (or a speed setting of 4-5). And with every degree change, you can see up to 3% savings on your energy bill. Now that's a breath of fresh air.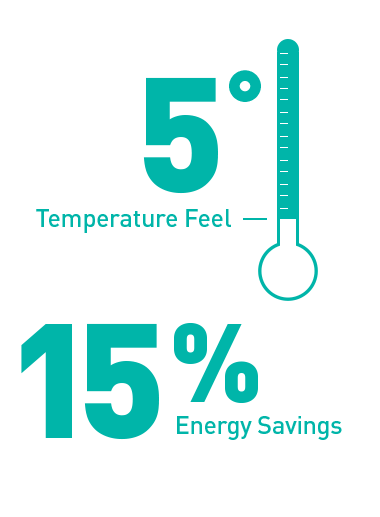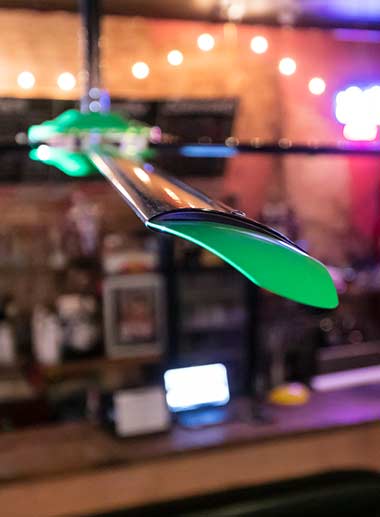 Designed to
Blend In
(Or stand out,
if that's your thing)
Featuring a sleek, low-profile design, EPIC commercial fans are eye-catching for all the right reasons. Choose from a variety of standard powder coated color options including silver, black, white, red, blue, green, orange and yellow, or outfit your fan with a design all your own in an array of patterns, designs and customizable color options.


Frequently Asked Questions
What is the shortest fan height the APEX can go?
What is a normal mounting height the APEX is typically mounted?
Does the APEX have the ability to tie into a building fire system?
Does the APEX have the ability to integrate with a building automation system?